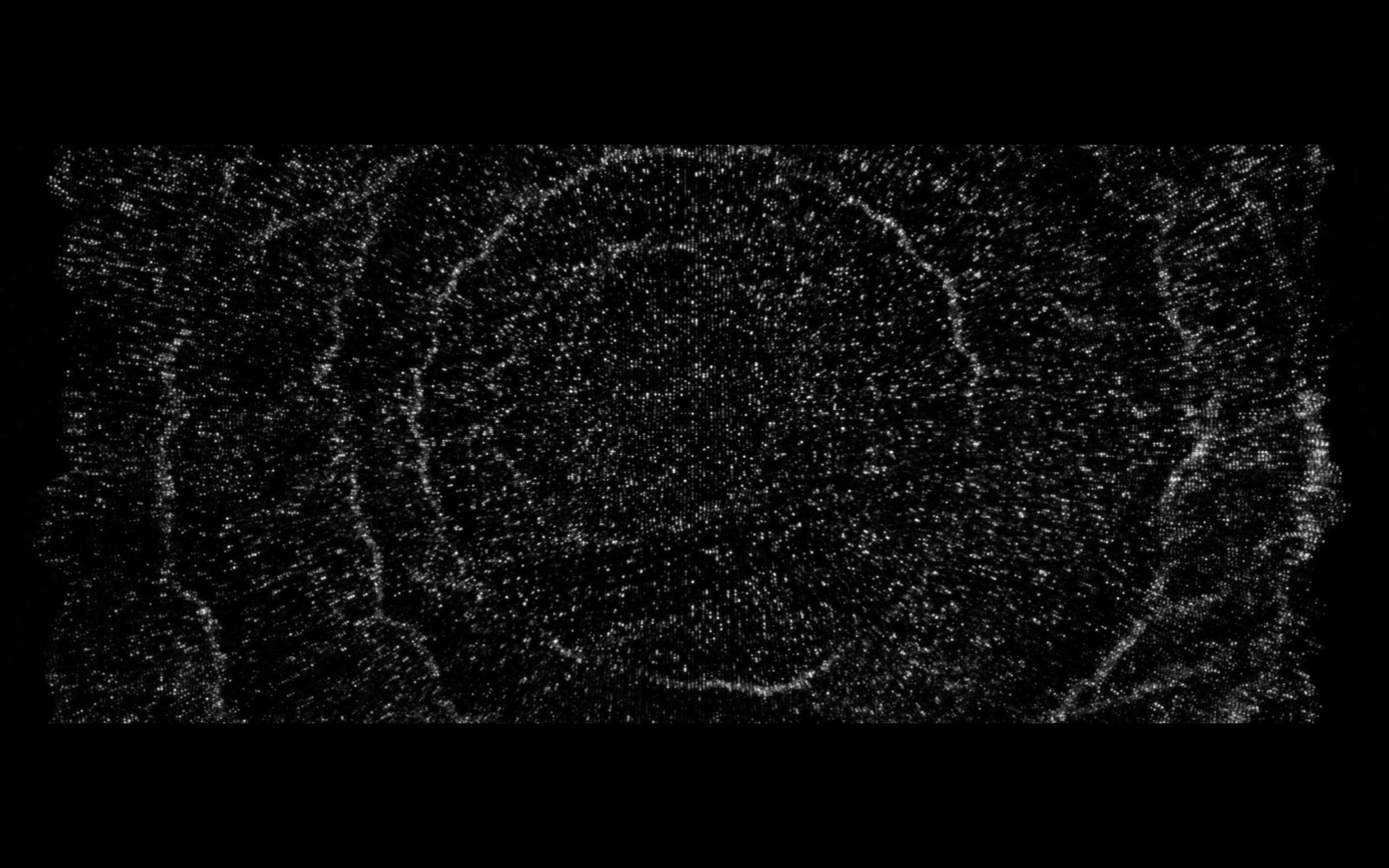 Simple Rotation is an open living system that is in entropy, moving towards equilibrium. It's a rigid yet fluid body that maintains itself while it develops and evolves, inspired by process and progress - the essence of life.

It combines abstract, atmospheric landscapes that shift and evolve from a rigid system to an organic one, with chaotic and orderly spaces that interact with each other while breathing to the music. Form and music work together in harmony to orchestrate a powerful balance.

All the seemingly interdependent dualities of order and chaos, rigid and fluid, come together, as complementary forces.

Likewise, the music is both rigid and elastic, while the living system keeps moving and pulsing into a constantly flourishing, fluid space. Musically, harmonies and textures unfold against a backdrop of a onenote synth/piano ostinato.


Download the Press Kit here.
Directed by Sahar Homami
Original Soundtrack by John Kameel Farah
Concept & 3D Animation by Sahar Homami
Produced by Neue Meister
John Kameel Farah is a Canadian composer / pianist. Farah now focuses primarily on his own creative hybrid of improvisation, composition and electronic music. Simultaneously using piano, synthesizer, computer, and at times harpsichord, his solo performances exist somewhere between the concert hall and an experimental DJ set, mixing forays into free improvisation, jazz, electro– acoustics, middle-eastern modes, and ambient minimalism and distilling them into cohesive, imaginative surrealistic structures.

His latest album,Time Sketches is now available on vinyl through the Neue Meister website.
Articles:
Awards:
> 2018 | Best Music Video - Experimental Superstars
> 2018 | 3rd Best Experimental Video - Berlin Music Video Awards
Festival Selections:
> 2018 | Experimental Superstars Festival (Serbia)
> 2018 | Berlin Music Video Awards (Germany)
> 2018 | 58th Krakow Film Festival (Poland)
> 2018 | ARFF Berlin // International Awards 2018 (Germany)
> 2018 | Sheridan WYO Film Festival 2018 (US)
> 2018 | Electric Short Film & Music Festival (France)