XOD
An Augmented Calligraphy Experience


XOD is a solo exhibition by Sahar Homami. The immersive experience XOD explores aesthetic approaches to the mystical unity of the self and the absolute. Homami draws on diverse spiritual and philosophical traditions - including mysticism, Sufism, and Zen Buddhism - to create a space for contemplation and reflection. XOD thus invites visitors to consider the role of the subconscious in our everyday lives under the four aspects of ego, self, love, and fear. The central element of the works presented is calligraphy, which Homami understands as both an aesthetic form and a means of communication; in their multimedia artworks, it is combined with sound, light, and augmented reality.

Mystical thought systems postulate that acquiring awareness entails a concurrent loss of self (fana), which opens up the possibility of realising a Self in unity with the Absolute. This is paralleled by the similarity of the Persian words for self (خود, xod) and God (خدا, xoda). Homami takes up these references in their works, offering a transcultural and secular view of spiritual pursuit and ascetic tradition, as is also expressed in the search for Atman, the essential self in Hinduism. The works on display evoke modified forms of traditional meditation practices. In particular, the introductory space functions as a Dhyana Bustan (Garden of Contemplation), recalling global art historical models of nature contemplation, from the symmetrical geometric structure of ancient Persian gardens to landscape painting of the Song Dynasty.

After this soft onboarding, with meditative light and sound design in a calm and tranquil space, the visitors are invited to embark on an immersive journey of self-realization. This journey unfolds in a succession of augmented calligraphy pieces, which reveal their virtual animations through a simple scanning of the artwork with a smartphone.
Premiere:
11 November - 26 November 2022 - Berlin Opening

11.11.22 @ 6 pm

Artist Talk

19.11.22 @ 5 pm

VENUE

SOMA 300

Eylauer Str. 9

10965 Berlin

OPENING HOURS

Thu—Sun, 4 pm—8 pm


Conception & Direction :

Sahar Homami


Technical Direction : Vincent Naples
Assistant Curator, PR & Project Manager :

Séverine Galiano

Interns:

Quentin Nolot, Amelie Ramon

"Gefördert durch die Beauftragte der Bundesregierung für Kultur und Medien."

Photo Credit:

Harshini J. Karunaratne

,

Max Foley

© all rights reserved




Dhyana Bustan

Quadrophonic Sound / Light installation
Room .I.





XOD

AR Artworks
Room .II.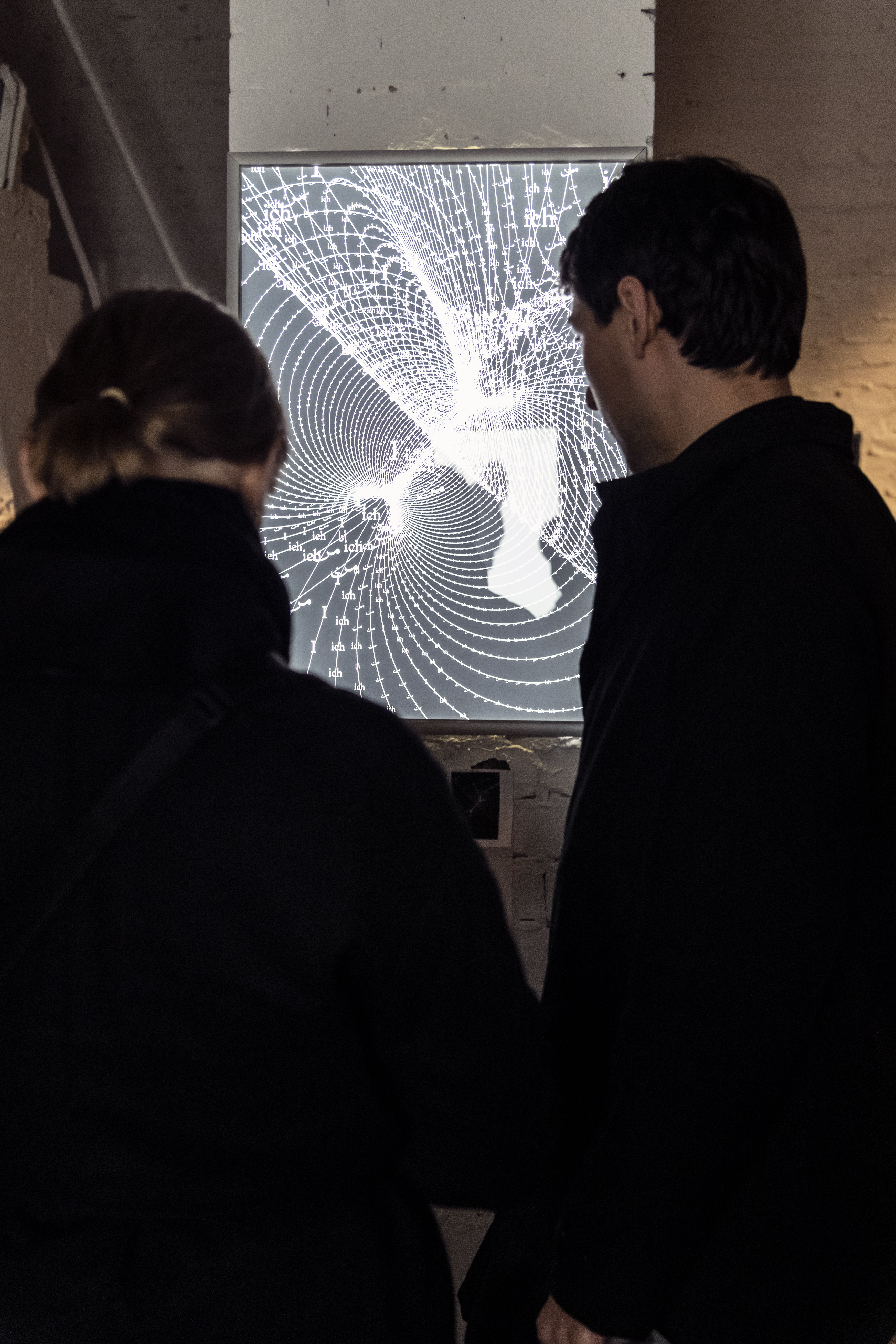 FANAA / BAGHAA

Interactive Kinect Installation
Room .III.